Gay Portland: The Latest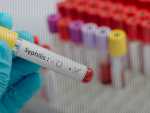 One of the nation's most preventable diseases is killing newborns in ever-increasing numbers.
National Coming Out Day festivities were tempered this year by anxiety that some LGBT folk may have to go back into the closet so they can make a living.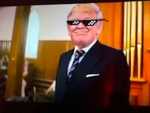 The White House says President Donald Trump has yet to watch a graphically violent parody video that depicts a likeness of him shooting and stabbing opponents and members of the news media, but based on what he's heard, he "strongly condemns" it.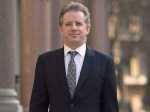 The co-founders of a political research firm behind allegations about President Donald Trump's ties to Russia have a book coming out next month.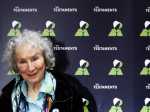 Booker Prize winner Margaret Atwood is bookmakers' favorite to win the coveted fiction trophy for a second time Monday for "The Testaments," her follow-up to dystopian saga "The Handmaid's Tale."
Music artist and actress Queen Latifah is among the honorees being recognized by Harvard University this year for their contributions to black history and culture.
Britain and the European Union said Monday that Brexit talks were making progress — but not yet enough to ensure a deal by the end of the month.
A dozen Catalan politicians and activists have been convicted on charges of sedition, misuse of public funds and disobedience for their role in an illegal and failed secession attempt for the northeastern region of Spain in 2017.
Rescue crews dug through mudslides and searched near swollen rivers Monday as they looked for those missing from a typhoon that left dozens dead and caused serious damage in central and northern Japan.
As police watched warily, far-right and nationalist groups protested Monday in the Ukrainian capital of Kyiv, expressing anger at President Volodymyr Zelenskiy and his long-awaited peace plan for eastern Ukraine.
A U.S. ambassador is expected to tell Congress that his text message reassuring another envoy that there was no quid pro quo in their interactions with Ukraine was based solely on what President Donald Trump told him.
Writer-director Anthony Meindl puts a human face — a group of human faces, actually — on the epidemic of gun violence that plagues the United States with this anthology film, in which three parallel stories unfold while historic tragedies loom.
Bernie Sanders has released a major proposal to "end corporate greed and corruption" by requiring large companies to give ownership stakes to their workers.
The U.S. Census Bureau is asking states for drivers' license records that typically include citizenship data after the U.S. Supreme Court blocked plans to include a citizenship question in its 2020 population count.
As coach travel gets more cramped, airlines have added "premium economy" sections that promise more space and comfort — often at a substantially higher price.

Subaru is recalling more than 350,000 Forester vehicles with heated seats because an electrical connection in the front passenger seat may loosen and deactivate the airbag even though the seat is occupied.
From a humble start of leaving the world of finance to write a beauty blog, Huda Kattan now has become one of the most recognizable names in makeup around the world.
Laboratory studies have shown that prolonged exposure to high-intensity blue light damages retinal cells in mice. But, epidemiological studies on real people tell a different story.
Alaska Airlines and American Airlines will scale back their mileage plan partnership early next year.
Over 30,000 members of the LGBTQ community donned their red t-shirts and rainbow mickey ears for the 22nd annual Disney Gay Days Anaheim, where the happiest place on earth became the gayest place on earth.