1 thru 10 of 1375 Stories
A Brazilian police document says an unidentified woman has accused soccer star Neymar of raping her in Paris last month. The player's father calls the incident "a setup" against his son.
Before slaying the Winter Olympics last year, out figure skater Adam Rippon said he hated the sport, according to his new memoir.
"Champion," ''queen," ''goddess" and "mother." Those were the words, in French, printed on a black-and-white warmup jacket that Serena Williams wore before her opening match at Roland Garros on Monday.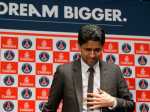 The president of French soccer champion Paris Saint-Germain is the latest sports official implicated in a sprawling five-year corruption probe that keeps spreading.
Various studies have tried to determine how many concussions there are in any given season in the NHL. There's little doubt to retired players that the total among 700-plus players over nearly 1,300 regular-season games, whatever it may be, is too much.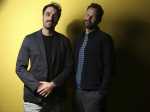 Some stars and directors come to the Cannes Film Festival by boat, others by private jet. Michael Angelo Covino and Kyle Marvin pretty much cycled their way into Cannes.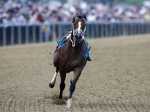 Mark Casse completed a lifelong quest two weeks after the scare of a lifetime. And he did so in a race featuring a riderless horse that threw his jockey out of the gate and kept running.
Israel Folau's status as the unrivaled star of Australian rugby wasn't enough to save his job in the wake of a social media post that condemned gay people and other so-called sinners to eternal damnation.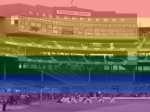 Boston Pride and the Boston Red Sox will host the 7th Pride Day @ Fenway Park on Tuesday, June 11 at 7:10pm.
Australian football star Andy Brennan has become the first professional Australian soccer player to come out as a gay man. Watch his inspirational video, which he shared on Instagram.
1 thru 10 of 1375 Stories