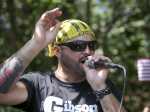 Authorities arrested the leader of a right-wing group on the eve of a rally that's expected to draw people from around the U.S. to Portland, Oregon, on Saturday, prompting Patriot Prayer's Joey Gibson to urge his followers to "show up one hundred-fold."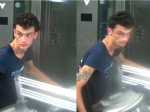 Three abandoned devices that looked like pressure cookers caused an evacuation of a major New York City subway station and closed off an intersection in another part of town Friday morning before police determined the objects were not explosives.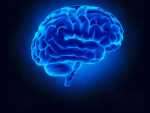 From a neuroscience perspective, our response to daily stress is a function of brain circuits. When you feel overwhelmed, lost, numb, depressed or in a panic, that is usually caused by the activation of toxic stress circuits.
NARS Cosmetics have made a marketing strategy from suggestive names for their products, but for some a suggestive new lipstick ad might have gone a bit too far.
A group of LGBTQ YouTube content creators have brought suit against the platform, saying that YouTube punishes them for their content while allowing trolls, bigots, and anti-gay users to post hateful comments.
North Carolina officials have transferred a transgender inmate to a women's prison.
A Tennessee judge ruled on Thursday that a special prosecutor who has come under fire for making anti-gay and anti-Islam remarks will continue to handle a young black activist's court case.
It's been a fantastic year for Lil Nas X.
Like a shadow, it follows the opioid epidemic, spreading mostly among drug users and the homeless. But anyone who hasn't been vaccinated can get hepatitis A.
A New York man recently shared a text exchange he had with a man he met on Tinder and went out on a date. Their conversation is currently going viral on Twitter with some calling it a "horror film" and "true crime."