Gay Portland: The Latest
Anti-government protesters took to the streets in more than a score of cities across Brazil on Saturday as the nation's confirmed death toll from COVID-19 soared past half a million.
Fifteen months after shuttering for the pandemic, New York's Radio City Music Hall reopened its doors Saturday for the Tribeca Festival premiere of a new Dave Chappelle documentary.
Two brothers from San Francisco say they have set a record for the longest highline ever walked in both Yosemite National Park and California, the San Francisco Chronicle reported.
The Department of Veterans Affairs is moving to offer transgender veterans gender confirmation surgery, Secretary Denis McDonough announced at a Pride Month event in Orlando.
Parades, picnics and lessons in history were offered Saturday to commemorate Juneteenth in the U.S.
A driver slammed into spectators Saturday evening at the start of a Pride parade in South Florida, killing one man and seriously injuring another, authorities said.
Wynwood Pride in Miami, Florida kicked things off with a music festival at The Oasis. The area was packed with eager LGBTQIA+ fans who were treated to various drag performances throughout the night along with a performance by Charli XCX.
President Joe Biden announced Saturday that Champ, the older of the family's two dogs, had died "peacefully at home." The German shepherd was 13.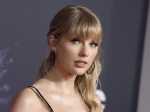 Taylor Swift announced Friday that the next album in her re-recordings project will be fan favorite "Red."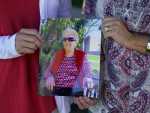 Pandemic restrictions are falling away almost everywhere — except inside many of America's nursing homes.
After a year of protests over police brutality, some Republican-controlled states have ignored or blocked police-reform proposals, moving instead in the other direction.
Cloris Leachman's exquisite swan song is poignant and affecting.
The declaration of Juneteenth as a federal holiday is putting the pressure on more U.S. companies to give their employees the day off, accelerating a movement that took off last year
In an exhibition that opened Friday in Berlin, filmmaker Laura Poitras examines the way the state monitors citizens' lives — both abroad and at home, in New York City.
As ransomware attacks surge, the FBI repeats: Don't pay the cybercriminals. But the government also offers a little-noticed incentive for those who pay: The ransoms may be tax deductible.
There are a number of design choices to consider when you're shopping for a full-size pickup truck. One that's important if you plan on towing with your truck is the axle ratio.
Dolce & Gabbana are coaxing men off their sofas and back into the world with a resplendent collection inspired by the extravagant lighting installations of southern Italian street festivals.
The NIH is putting the rubber to the road in a new study that will see mobile clinics deployed to test and treat opioid users who inject drugs intravenously.
ToursByLocals brings LGBTQ travelers together with knowledgeable guides who offer personal perspectives on the LGBTQ culture and history of destinations around the world.
Shawn Paul Mazur and Matthew Blue presented New York City's longest running Sunday Rooftop party at the Monarch Bar in Midtown, with great music by BJ DJ Dawson and the amazing Queen host Skye Walker.