Gay Portland: The Latest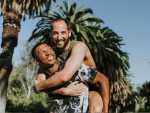 In a major step toward returning to pre-pandemic life, the Centers for Disease Control and Prevention eased mask-wearing guidance for fully vaccinated people.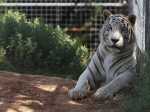 Netflix's "Tiger King" star Jeff Lowe and his wife are willing to give up their big cats to resolve a Justice Department civil complaint against them over the animals' care, their attorney told a federal judge.
Prince Harry compared his royal experience to being on "The Truman Show" and "living in a zoo."
A taping of Bill Maher's weekly HBO show was canceled after the host tested positive for COVID-19.
Social media posts along with conservative websites and commentators misleadingly painted President Biden and his administration as catalysts of chaos, who not only mishandled the temporary shutdown of the nation's largest fuel pipeline but engineered it.
Republicans are ready to vault Rep. Elise Stefanik into the ranks of House leadership, with the party hoping to turn the page from its searing civil war over the deposed Rep. Liz Cheney and refocus on winning control of the chamber in next year's election
A federal agency with a shady past and shadowy image, has gotten woke with a series of recruitment ads that have been met with criticism and ridicule. The ads are part of the Central Intelligence Agency's ongoing "woke" recruitment campaign.
Their break-up may not have gotten the headlines that J-Lo and Arod may have gotten recently, but gay Manhattan was abuzz this week about the break-up of LGBTQ influencer Jack Mackenroth and adult star Dolf Dietrich that went very public this past weekend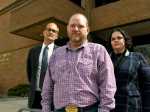 Randall Menges went to prison and had to register as a sex offender for having consensual gay sex when gay sex was illegal in the state. A Montana judge is finally letting him off the offender list.
For Disney+'s new animated series "The Proud Family: Louder and Prouder," the two actors will voice a gay adoptive couple and their character animations could not be more perfect.
Adult performer Alex Riley has died. The 22-year-old passed away on Sunday, his longtime boyfriend and fellow performer Jacob Hansen tweeted Thursday.
Ellen DeGeneres told the world that she is quitting her daily talk show next year because she is looking to do something different. It had nothing to do with the charges of a toxic workplace environment that her management style contributed to, she said.
A table game such as poker has certain elements to its strategy that can then be reapplied to business scenarios.
Sc A potentially worrisome variant of the coronavirus detected in India may spread more easily. But the country is behind in doing the kind of testing needed to track it and understand it better.
Lemonade has turned wishful thinking into a reality with a technology-driven business model that makes acquiring various insurance types as easy as a few clicks, as well as a robust social action plan.

The U.S. government's auto safety agency is investigating multiple complaints about steering failures that could affect more than 1.1 million Honda Accord sedans.
Imagine, if you will, a galaxy far, far away where the one-name fashion wonder Halston dresses Obi-Wan Kenobi in something fabulous from the swinging '70s. Ewan McGregor can. Sort of.
Research reveals that "three-fourths of LGBT people (74%) say worry and stress from the pandemic has had a negative impact on their mental health." Research shows that CBD can help manage stress and anxiety.
The German government has agreed to let travelers who have been vaccinated against COVID-19 or recovered from infection avoid testing and quarantine when entering the country, unless they come from areas where variants of concern are prevalent.

The author of "Still Straight: Sexual Flexibility among White Men in Rural America" investigates why some men who identify as straight have sex with other men.