Gay Portland: The Latest
Regal movie theaters have been closed for almost five months in the U.S. due to the coronavirus pandemic, but they are gearing up to open on Aug. 21. And this time it might just stick.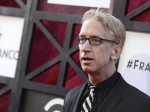 Comedian Andy Dick has filed a lawsuit in New Orleans against the man who punched him last year outside a French Quarter nightclub.
Good news for fans of "Love, Victor." Hulu announced Friday that it is renewing the LGBTQ coming-of-age series for a second season.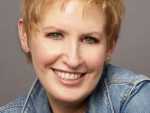 Seth Rudetsky's internationally acclaimed Broadway concert series that first began in Provincetown at The Art House in 2011 is now a weekly virtual series entitled The Seth Concert Series, presented by Mark Cortale.
Megan Fox just made her relationship with rapper Machine Gun Kelly Instagram official.
Is that Jared Leto beneath that white wig? It may be. It was announced yesterday that the Oscar-winning actor will play Andy Warhol in an upcoming biopic.
The United States is getting its own version of the "Eurovision Song Contest."
A look at the funniest LGBTQ tweets from Gay Twitter this week.
Researchers at the University of Pittsburgh found that men who are homophobic and display traits of toxic masculinity are more likely to bully, be violent, sexual harass, and experience depression and suicidal thoughts.
A series version of the 1992 hit film "A League of Their Own" is coming to Amazon's streaming service.
Out California state senator Scott Weiner has proposed legislation that would bring equality to a law regarding the state's sex offender registry. But trolls from the conspiracy website QAnon have targeted him with anti-LGBTQ harassment.
Matteo Borgardt's documentary, drawn from hours of decades-neglected footage, honors Bukowski's unique sensibilities.

City College of San Francisco will launch a two-year associate of arts degree program in cannabis studies next spring, which it says is the first of its kind in the nation.
The online bond hearing for a Florida teen accused of hacking prominent Twitter accounts was interrupted Wednesday by rap music and pornographic videos from users who apparently disguised their names.
Numerous insurers across the country have announced plans to hike rates next year, though some have proposed cuts.
General Motors executives say Cadillac's first fully-electric vehicle has all the features it needs to lure buyers where other companies fell short.
The new study asked 2,000 Americans who own dishwashers about what dishwashing habits make them tick.
"There's a lot of relief being back in the operating room helping patients, so many of whom have already had to wait their lifetime to be able to have these procedures," says transgender surgery pioneer Dr. Sherman Leis.
The U.S. State Department dropped its global "Level 4" health warning urging people not to travel abroad Thursday, but promptly re-imposed that same advisory level on Mexico.
An adult male entertainment company is seeking participants in a "no load refused gang bang" to be filmed next month. But are they skirting COVID guidelines?