Listen: Charli XCX Enlists Troye Sivan for New Song '2099'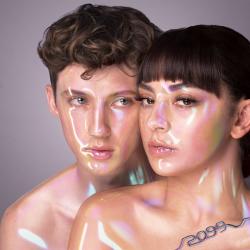 Charli XCX and Troye Sivan are teaming up again for the follow up to their track "1999" with the new banger "2099."

The new song is the latest in a string of several singles and collaborations that will appear on the U.K. singer's forthcoming album "Charli," which drops Friday.

"Went to the future with @TroyeSivan and '2009' was born," Charli tweeted. For his part, Sivan said he "love[s] making music w pop futurist @charli_xcx let us take you aaaall the way to 2099."

So far Charli has released songs where she's teamed up with queer singer Christine and the Queens, Lizzo, HAIM, Sky Ferreira, Clario and Yaeji.

Listen to "2099" below.