Top Story
Kathy Griffin has charged back into controversy with a wisecrack about a "Syringe with nothing but air inside it" — seemingly, her prescription for the current pres...
1 thru 10 of 14906 Stories
Someone grab the smelling salts! Anti-LGBTQ group One Million Moms has noticed that Pixar has made a gay-themed short film called "Out" that's streaming now at Disney+.
Bars shuttered. Curfews enacted. But OUTshine LGBTQ+ Film Festival goers are sipping cocktails and voguing in their living rooms.
NASA is rolling out the International Space Station's red carpet for Tom Cruise to make a movie in orbit.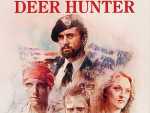 Michael Cimino's Vietnam War epic "The Deer Hunter" is now available on 4K Blu-ray from Shout Factory with a stunning new video presentation. This is the best the film has looked at home.
This new compilation of Scorsese short films by The Criterion Collection is a must-have for any collector and Scorsese admirer.
John Cassavetes' "Husbands" is an uncomfortable watch, to say the least. At nearly 2½ hours, the film covers plenty of ground in its scathing portrait of American masculinity at its most fragile.
Starring Maureen O'Hara and Lucille Ball, the 1940 musical drama "Dance, Girl, Dance" deserves your attention, with a new Blu-ray release from the Criterion Collection.
Successful producer Jason Blum ("Get Out," "Halloween") continues to claim his crown as the King of the Horror Movie Remake.
While the new 2K master is sturdy, sweeping cinematography doesn't make up for the muddled story and performances.
This release comes highly recommended, as Mambéty is one of the world's strongest cinematic voices, and this film is proof of that fact.
1 thru 10 of 14906 Stories