The Goldfinch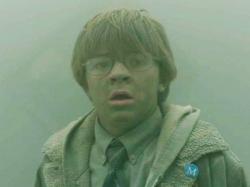 Available digitally today!
- - - -
Oh, how I wanted to love "The Goldfinch." With its Pulitzer Prize-winning novel pedigree, its having the director of "Brooklyn" on board, the Roger Deakins cinematography, and a cast that includes Nicole Kidman, Sarah Paulson, Jeffrey Wright, and Anson Elgort, I wondered how the film could go wrong. While it doesn't exactly spin off the rails, it really would have been better served as a mini-series than a two and a half hour film.
The basic gist of the story is this: A young boy named Theodore Decker (a touching Oakes Fegley) is orphaned after his mother is killed in a bombing at the Metropolitan Museum of art. Having survived the blast, Theo is confused about what will happen next and finds himself in the care of a schoolmate's family whose matriarch is Mrs. Barbour (Kidman), a disaffected woman who is kind but hardly cuddly.
While Theo navigates this family, he is sent to meet an antique furniture restorer named Hobie (Wright). There, he runs into Pippa (Aimee Laurence), a girl who lost her father when the same bomb went off at the museum. There is an immediate bond between the two, but soon enough Theo's alcoholic gambler of a father Larry (Luke Wilson) arrives out of the blue with his girlfriend Xandra (Paulson), ready to take him back to Las Vegas, where he now lives.
Forced to navigate a neglectful father, a "step-mom" who barely cares, and an entirely new way of life, Theo falls in with Boris ("Stranger Things" actor Finn Wolfhard), who becomes his best friend. The two get into a formidable amount of trouble, but when tragedy strikes Theo is forced to leave once again.
As an adult, Theo (now played by Elgort) works as an art dealer for Hobie and eventually meets up again with the Barbour family. He also reconnects with Pippa and others, which forces the film into stranger directions. (There's a Russian mob involved.)
All the while there is the question of why Theo has kept a painting hidden away: The last painting he and his mom were looking at before she was killed. "The Goldfinch."
The story itself plays a lot more of a downer than it might have been reading the 700-plus page book. One horrible thing happens after another, and you wonder if the entire world is conspiring against Theo and his potential for happiness. The ultimate endgame and "purpose" doesn't quite have the impact it must have had in the book, so the film ends fairly downbeat despite a happy outcome. And while the first hour of the film is entrancing, the middle portion drags, while the last forty-five minutes go into directions that make it feel like a different type of movie.
I kept waiting for some sort of emotional or philosophical epiphany — something akin to the observations of Charlie in "Perks of Being a Wallflower." But they never come.
The cast is all-around excellent, with Ashleigh Cummings as adult Pippa giving the most weight to a small role and the film's only really emotional scene. Wolfhard plays against his normal type in an extended role that gives him more to play with. Elgort is good while being a bit introspective. His counterpart Fegley carries a big portion of the film, and he is quite excellent, bringing a gravitas to a boy suddenly lost in a world that seems to always be dark.
Kidman doesn't always pick the best projects (perhaps they are better on paper), but she really shines here, as usual. Her slightly cold, affectionless matriarch makes an impact in the smallest of ways. Just offering Theo "something to help his anxiety" might be a terrible choice for an adult to do to a child, but behind her tempered stare is a compassion that she isn't willing to let out. She loosens up later, but it's the in-between period of years we needed to see more of and which would have made this work better as a limited series.
There are some nice moments in John Crowley's film, but the source material handicaps it into not being as profound or moving as it should have been, which is a shame. The painting of "The Goldfinch" shows a lovely bird chained to a shelf, which mirrors this lovely film: Chained to its source material and unable to fly free.
The Goldfinch
Theodore Decker was 13 years old when his mother was killed in a bombing at the Metropolitan Museum of Art in New York. The tragedy changes the course of his life, sending him on a stirring odyssey of grief and guilt, reinvention and redemption, and even love. Through it all, he holds on to one tangible piece of hope from that terrible day -- a painting of a tiny bird chained to its perch.
Info
Runtime :: 149 mins
Release Date :: Sep 13, 2019
Language :: Silent
Country :: United States

Cast
Young Theo Decker :: Oakes Fegley
Adult Theo Decker :: Ansel Elgort
Mrs. Barbour :: Nicole Kidman
Hobie :: Jeffrey Wright
Larry :: Luke Wilson
Xandra :: Sarah Paulson
Adult Kitsey Barbour :: Willa Fitzgerald
Adult Boris :: Aneurin Barnard
Young Boris :: Finn Wolfhard
Adult Pippa :: Ashleigh Cummings
Young Pippa :: Aimee Laurence
Welty :: Robert Joy
Mr. Barbour :: Boyd Gaines
Young Kitsey Barbour :: Carly Connors
Adult Platt Barbour :: Luke Kleintank
Young Andy Barbour :: Ryan Foust
Young Platt Barbour :: Jack DiFalco
Adult Toddy Barbour :: Austin Weyant
Young Toddy Barbour :: Collin Schirrmacher

Crew
Director :: John Crowley
Screenwriter :: Peter Straughan
Producer :: Nina Jacobson
Producer :: Brad Simpson
Executive Producer :: Mari Jo Winkler-Ioffreda
Executive Producer :: Kevin McCormick
Executive Producer :: Sue Kroll
Executive Producer :: Courtenay Valenti
Cinematographer :: Roger Deakins
Film Editor :: Kelley Dixon
Original Music :: Trevor Gureckis
Production Design :: K.K. Barrett
Art Director :: Deborah Jensen
Set Decoration :: Rena DeAngelo
Costume Designer :: Kasia Walicka Maimone
Casting :: Ellen Chenoweth

Kevin Taft is a screenwriter/critic living in Los Angeles with an unnatural attachment to 'Star Wars' and the desire to be adopted by Steven Spielberg.
Comments on Facebook