Top Story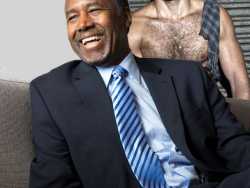 Housing and Urban Development Secretary Ben Carson is coming under fire this week after the Washington Post reported that he made transphobic remarks at an internal meeting to othe...
1 thru 10 of 49723 Stories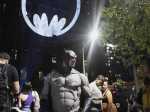 It's no joker. The night is lighting up Saturday around the world with the famous bat signal to mark a special anniversary for Batman.
Iran's powerful Revolutionary Guard is ready for combat and "any scenario," its chief commander said Saturday.
President Donald Trump urged the new leader of Ukraine this summer to investigate the son of former Vice President Joe Biden, a person familiar with the matter said.
The newly upgraded elevator at the Washington Monument stopped working just days after reopening to the public following a three-year renovation project.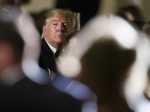 A whistleblower's complaint over President Donald Trump's interactions with a foreign leader is testing the political and practical power Democrats can use against a Republican in the White House.
Very behind the scenes, a whistleblower from the intelligence community voiced urgent concern about a matter involving a conversation between Ukraine's leader and President Donald Trump.
Colombia's president compared Nicolás Maduro to Serbian war criminal Slobodan Milosevic as he goes on a diplomatic offensive to corral the Venezuelan socialist.
In the weeks since three high-profile shootings in three states took the lives of more than two dozen people in just one week in August, law enforcement authorities nationwide reported a spike in tips.
When Barack Obama marched into the 2007 Iowa steak fry flanked by 1,000 supporters, skeptical Iowans were put on notice that he could win the state's caucus.
U.S. Rep. Joe Kennedy III formally declared his candidacy for the U.S. Senate on Saturday, becoming the first member of the Kennedy political dynasty to bid for the upper chamber of Congress since Edward M. Kennedy in 1962.
1 thru 10 of 49723 Stories