Top Story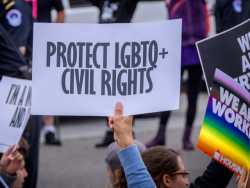 Twenty-eight U.S. states have adopted no laws that prohibit workplace discrimination targeting LGBT employees. Only a small percentage of cities and counties offer protection at th...
1 thru 10 of 50090 Stories
President Donald Trump tweeted it as evidence of House Speaker Nancy Pelosi's weakness. Pelosi raised it as a banner of strength.
Five years ago, as a state champion soccer star in West Virginia, then-high school student Michael Martin came out with a homecoming slow dance with his boyfriend. Now, as a school board candidate, he's ready to work for all students..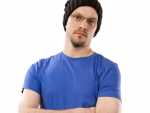 A new survey indicates that a significant percentage of the general population still harbor fallacious - and dangerous - notions about LGBTQs.
After winning the backing of European Union leaders for his new Brexit deal , Prime Minister Boris Johnson was in London Friday looking to secure enough support to get the deal through the fractious British Parliament.
No tiresome wait for hugs and kisses from Mickey and Minnie Mouse. No queue at all for Hyperspace Mountain, where thrill-seekers are so scarce that Star Wars' Admiral Ackbar speaks to himself in the dark.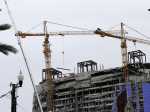 The city of New Orleans is preparing to explode two giant, badly damaged construction cranes that are towering over a partially collapsed hotel project at the edge of the French Quarter.
President Donald Trump tried to turn impeachment rancor into a political rallying cry Thursday, using a Texas rally to bash Democrats as "crazy" and unpatriotic as they push forward with their investigations.
Of the many ways the 37-year-old mayor of South Bend, Indiana, is different from his better-known rivals, there is this: His ingrained emotional restraint in a show-all-tell-all era.
President Donald Trump's suggestion that his Miami golf resort host next year's Group of Seven summit became a reality Thursday, sparking an outcry from critics.
For years, Catalonia's separatist movement painstakingly built an amiable image of its quest to secede from Spain.
1 thru 10 of 50090 Stories