Top Story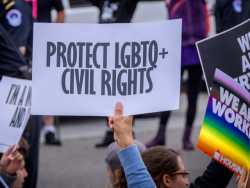 Twenty-eight U.S. states have adopted no laws that prohibit workplace discrimination targeting LGBT employees. Only a small percentage of cities and counties offer protection at th...
1 thru 10 of 50082 Stories
President Donald Trump's suggestion that his Miami golf resort host next year's Group of Seven summit became a reality Thursday, sparking an outcry from critics.
For years, Catalonia's separatist movement painstakingly built an amiable image of its quest to secede from Spain.
New York City lawmakers voted Thursday to close the notorious Rikers Island jail complex, which has become synonymous with violence and neglect, and replace it with four smaller jails.
The U.S. and Turkey agreed Thursday to a cease-fire in the Turks' deadly attacks on Kurdish fighters in northern Syria.
The White House acknowledged Thursday that President Donald Trump's decision to hold up military aid to Ukraine was linked to his demand that Kyiv investigate the Democratic National Committee and the 2016 U.S. presidential campaign.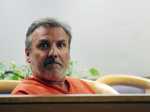 A man accused of killing a woman who was seen strangled in videos on a digital memory card was charged Thursday with the death of another woman, authorities in Alaska said.
National Institutes of Health (NIH) and Massachusetts General Hospital (MGH) researchers have identified a new use for tesamorelin which may help reverse liver disease in those living with HIV. Read the highlights of the NIH press release here.
The Aids Healthcare Foundation (AHF) called on October 5 for Gilead Sciences Inc. to cut prices of pre-exposure prophalaxis drug Descovy. The new medication,was recently FDA approved amid controversy concerning its limited lab testing demographics.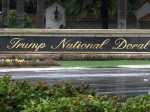 The White House said Thursday it has chosen President Donald Trump's golf resort in Miami as the site for next year's Group of Seven summit.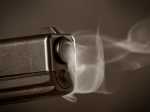 Police in Kansas City have a man in custody for fatally shooting a transgender woman, Brianna "BB" Hill. This is the fourth murder of a transgender person in Kansas City this year. The city has a reported 118 homicides this year in total.
1 thru 10 of 50082 Stories