1 thru 10 of 7457 Stories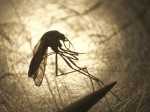 The number of U.S. deaths and illnesses from a rare mosquito-borne virus are higher than usual this year, health officials report.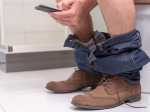 A third of Americans incorrectly believe you can get a sexually-transmitted disease (STD) from a public toilet seat, according to new research.
Walgreens and a Google affiliate are testing drone deliveries that can put drugstore products on customer doorsteps minutes after being ordered.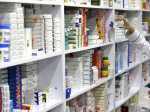 A cheap, daily pill that combines four drugs has been tested for the first time in the United States to see if it works as well among low-income Americans as it has in other countries to treat conditions leading to heart attacks and strokes.
Meet the vaping hoodie. This high school fashion mainstay — defined by a hood with drawstrings — is now available as a vaping device, ready to deliver a puff of nicotine (or marijuana) anywhere, anytime. Including in the classroom.
Two companies who were advertising at-home sexual assault evidence collection kits appear to have halted selling and marketing the products after widespread objections and two state attorneys general threatened the companies with legal action.
A California transgender man can go ahead with a discrimination lawsuit against a Catholic hospital that canceled his hysterectomy, an appeals court ruled Tuesday.
Lawyers for two Air Force members who are HIV-positive urged a federal appeals court Wednesday to uphold an injunction that bars the Trump administration from continuing with discharge proceedings against them.
Alongside other "essential" household supplies for sale on Amazon, there's now a product offered that might give consumers pause: an at-home rape kit.
Stories of survival are trickling out across northern Bahamas as the initial shock wears off from Hurricane Dorian, one of the strongest Atlantic hurricanes in history. And the extent of the storm's terror lingers on in the minds of many.
1 thru 10 of 7457 Stories