Gay Portland: The Latest
"Gay Chorus Deep South," a 2019 documentary about a men's choir touring the American Deep South, has been bought by MTV Documentary Films. The studio, run by former HBO exec Sheila Nevins, hopes to organize a theatrical release.
Two Pulse nightclub shooting survivors organized a march last Saturday to connect so-called "overcomers" of homosexuality. This takes place shortly after a petition has gained thousands of signatures to ban conversion therapy.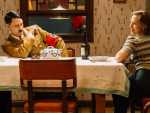 In his last dispatch, EDGE contributor C.J. Prince caps off his time at TIFF, including reviews for big films like People's Choice Award winner "Jojo Rabbit," Rian Johnson's whodunit "Knives Out," the seafaring horror film "The Lighthouse" and more.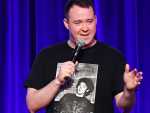 "Saturday Night Live" has rescinded its invitation to a cast member who posted a video last year in which he used a racial slur for Chinese people and derided Asians trying to learn English.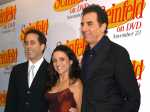 Move aside, "Friends" and "The Office." Netflix now has a new gem — a show about nothing.
Christie Brinkley has been sidelined for Monday's season premiere of "Dancing with the Stars."
Some operators are cashing in on the CBD craze by substituting cheap and illegal synthetic marijuana for natural CBD in vapes and edibles such as gummy bears, an Associated Press investigation has found.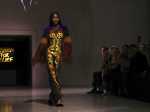 Model Naomi Campbell took center stage at London Fashion Week on Saturday night with a gala charity benefit at the impressive setting of the world famous British Museum.
In a new interview with the U.K. newspaper the Sunday Times, RuPaul said his comments about whether or not he'd allow transgender drag queens compete on his hit reality show "RuPaul's Drag Race" were taken "so out of context."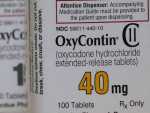 OxyContin maker Purdue Pharma and its owners expressed sympathy but not responsibility for the nation's opioid crisis as the company filed for bankruptcy protection late Sunday night, part of a move to settle some 2,600 lawsuits.
President Donald Trump on Monday said Supreme Court Justice Brett Kavanaugh is under assault, following a New York Times story about a sexual misconduct allegation that was revised to reflect that the alleged victim couldn't recall the incident.

The House of Blues may seem like too small a venue to have a wall of death to open up, but when the crowd respects a band as much as Wednesday's crowd did Babymetal, anything is possible. Read our EDGE review of the show, accompanied by Avatar, here.
Elizabeth Warren has released a sweeping anti-government corruption proposal, providing a detailed policy roadmap for a fight she says is at the core of her presidential campaign.
People behind spiked products have operated with impunity, in part because the business has boomed so fast that regulators haven't caught up while drug enforcement agents have higher priorities.
the new numbers suggest that fears of the Trump administration's immigration crackdown may be a significant factor in the slippage.
More than 49,000 members of the United Auto Workers walked off General Motors factory floors or set up picket lines early Monday as contract talks with the company deteriorated into a strike.
The 10 Democrats who took the debate stage on Sept. 12 discussed many critical issues, from health care and climate change. But one important topic they didn't discuss was access to healthy food.
Phyllis Newman, a Tony Award-winning Broadway veteran who became the first woman to host "The Tonight Show" before turning her attention to fight for women's health, has died. She was 86.
Hotels are more than a place to stay while on vacation. They are also critical for destination disaster relief and recovery.
Snctm introduces its first-ever Masquerade party in Miami, expanding the members-only erotic brand's reach during premier art exhibit festival Art Basel Miami Beach, December 6th.