Pop Culturing is an ongoing weekly column that looks at new television, film and music and their place in the larger cultural conversation.
Returning for its second season on Starz Sunday (or you can binge the entire season via the network's app on Friday), "Vida" is more confident, proud and thrilling than its excellent freshman effort.
Renée Zellweger is at the center of Netflix's very strange new anthology neo-noir "What/If," which debuts on the streaming service Friday.
Although it's been over 30 years since the catastrophic nuclear disaster at the Chernobyl Nuclear Power Plant, HBO's new miniseries "Chernobyl," which debuts Monday, is an incredibly gripping show that is rooted in today's distorted post-truth world.
Starring Christina Applegate and Linda Cardellini, Netflix's new dark-comedy-thriller "Dead to Me," which hits the streaming service Friday, is TV's biggest surprise of the year so far.
"Special," now on Netflix, is based on the life of writer Ryan O'Connell, who stars in and pens the sitcom, and is unlike any comedy on TV, telling the story of a young gay man with cerebral palsy in eight brisk 15 minute episodes.
"Fosse/Verdon," debuting on FX Tuesday, boasts an impressive pedigree both in front and behind the camera but may leave you wanting a little more.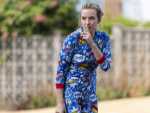 "Killing Eve" returns for a second season Sunday on BBC America and it's every bit as entertaining and thrilling as its first installment.
The "Chilling Adventures of Sabrina" returns for Season 2 Friday, darker, sexier and more progressive.
In "Santa Clarita Diet" Season 3, which debuts Friday, the deeply strange comedy that's the best example of a Netflix algorithmic series (a.k.a. "What the hell is this show and who is it for?"), finally settles into its incredibly weird groove.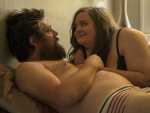 There's more to Hulu's "Shrill," which hits the streaming service on Friday, than you may expect.