NewFest, New York's LGBT Film and Media Arts Organization, is dedicated to bringing together filmmakers and audiences to build a community that passionately supports LGBT cinema and storytelling. We give voice and visibility to all facets of the LGBTQ experience by presenting year-round screenings and events that include New York's annual LGBT Film Festival every October, which began in 1988. We are committed to nurturing emerging LGBT and allied filmmakers and support those artists who are willing to take risks in telling the stories that fully reflect the diversity and complexity of our lives. https://newfest.org
This documentary about The Lesbian Herstory Archives in New York details the archives' founding, its endurance through nearly half a century, and its successful mission to preserve lesbian history from a society determined to erase it.
A Chinese woman brings her Western husband home to Beijing, where the dynamics between her gay father and angry, bitter mother continue to haunt her as they did in childhood.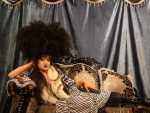 A look at some of the larger-than-life characters that make up the very diverse LGBTQ community in Japan.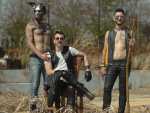 Daniel Nolasco' throughly entertaining documentary will appeal to any gay man regardless of the fact that they have never ever thought of joining the leather community.
Terrence Crawford's examination of the resurgence of crystal meth in NY is a very frightening eye-opener
Marius Olteanu calls his debut feature "Monsters.," though he might just as well have titled it "Scenes from a Disappointing Marriage."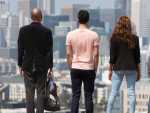 A documentary puts several human faces on something many would rather resist facing: Violence around the world, and how America, so-called "Land of Opportunity," isn't always that for those who come seeking sanctuary.
With a stand-out performance by Katie Findlay, the indie straight/gay rom-com "Straight Up" is charming even if it's narratively unsatisfying.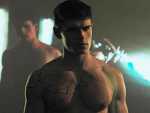 Austrian filmmaker Gregor Schmidinger calls this psychedelic trip a post-gay coming of age story.
The story of Brazil's most famous transgender activist and mentor.