Top Story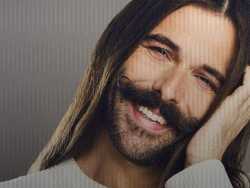 When fans of "Queer Eye's" Jonathan Van Ness read his upcoming memoir "Over the Top," due out on September 24, they will likely be surprised by his frankne...
1 thru 10 of 14043 Stories
Writer-director Anthony Meindl puts a human face — a group of human faces, actually — on the epidemic of gun violence that plagues the United States with this anthology film, in which three parallel stories unfold while historic tragedies loom.
This is an affectionate portrait of an octogenarian Broadway producer who is unknown outside the theatre world. It's a sheer delight.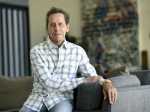 Brian Grazer says that if weren't for Eminem making eye contact with him during a tense meeting a few years ago, the rap film "8 Mile" probably wouldn't exist.
In space, can someone hear you crack?
"Between Two Ferns: The Movie" is a feature-length struggle to be something that it never was, and as a result we lose the very thing that initially made it so interesting.
The film version of the beloved TV series is a comfy, charming lark, but doesn't add anything truly essential to the story and history of the characters we know and love.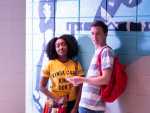 This may be a camp comedy, but it still reminds us how dangerous in the U.S. for people to embrace their sexuality.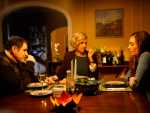 Fans of fantasies and illogical psychological drama might be happy with the unhappy story of a sad sack named Felix and his "Auggie" - short for "augmented reality."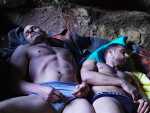 Writer-director Tor Iben tinges a sweet love story with a little classical mythology with this sweet charmer.
Don't miss your chance to cheer young love as everyone should be free to experience it.
1 thru 10 of 14043 Stories