1 thru 10 of 3629 Stories
The Trump administration official who wrote an anonymous essay about resistance from the inside has a book deal.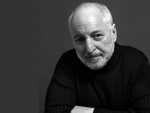 André Aciman, author of "Call Me By Your Name," is writing a follow-up story to give "a sense of closure and finality" to the characters of Elio and Oliver. Check out some highlights from two new interviews with the author here.
A crisp, candid account of the artist's life and career that should appeal to hardcore and casual fans alike.
"Binging with Babish: 100 Recipes Recreated from Your Favorite Movies and TV Shows" offers edible inspiration from some of our favorite fictional characters.
J.D. Salinger thought of including his generation's idea of a trigger alert as he worked on "The Catcher in the Rye."
Playwright/author Frank Strausser's Hollywood satire 'Plastics' hits numerous Amazon best seller lists.
In his new novel "Plastic," Frank Strausser uses the Hollywood noir novel to explore the obsession with age and beauty in Hollywood. EDGE spoke to Strausser about his novel.
Mann's biography adapts a cinematic, non-chronological structure as he zeroes in on pivotal events that defined Brando's elusive temperaments.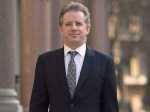 The co-founders of a political research firm behind allegations about President Donald Trump's ties to Russia have a book coming out next month.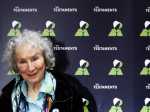 Booker Prize winner Margaret Atwood is bookmakers' favorite to win the coveted fiction trophy for a second time Monday for "The Testaments," her follow-up to dystopian saga "The Handmaid's Tale."
1 thru 10 of 3629 Stories