Some operators are cashing in on the CBD craze by substituting cheap and illegal synthetic marijuana for natural CBD in vapes and edibles such as gummy bears, an Associated Press investigation has found.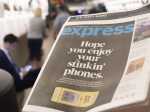 When it came time to close down Express, the publication went out with an all-time great. Thursday's farewell edition depicted a trademark yellow Express box on its side and underneath the stark headline, "Hope You Enjoy Your Stinkin' Phones."
Harvard University says it's reviewing donations from disgraced financier Jeffrey Epstein and will donate all unspent funding to victims of sexual crimes.
New Orleans radio station WWL-AM, the home station of the New Orleans Saints and LSU Tigers, tweeted a homophobic slur directed at one of their own sports reporters, Seth Dunlap, Tuesday. Read the timeline of events and public responses to the incident.
The online shopping giant is holding job fairs across the country next week, aiming to hire more than 30,000 people by early next year, a 5% bump in its total workforce.
The New Jersey Uber driver who tossed a lesbian couple out her car because one of them kissed the other on the cheek is no longer working with the ride share, the company has announced.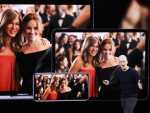 Apple is finally taking on Netflix with its own streaming television service and, uncharacteristically for the company, offering it at a bargain price — $5 a month beginning on Nov. 1.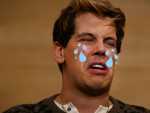 It's tough to make a living in the troll biz, and Milo Yiannopoulos seems to be finding that out.
Nearly 1,100 employees being laid off at Ohio Valley Medical Center in Wheeling and sister facility East Ohio Regional Hospital in nearby Martins Ferry, Ohio.
His accusations ignited a scandal that would shake the village and reveal much about how allegations of sex crimes by priests are handled in one of the world's most Catholic countries.