While there are a few exceptions, Mueller's investigation repeatedly supports news reporting that was done on the Russia probe over the last two years and details several instances where the president and his team sought to mislead the public.
Workplace wellness programs have become an $8 billion industry in the U.S. But a study published Tuesday in JAMA found they don't cut costs for employers, reduce absenteeism or improve workers' health.
Amazon and Walmart on Thursday kicked off a two-year government pilot program allowing low-income shoppers on government food assistance in New York to shop and pay for their groceries online for the first time.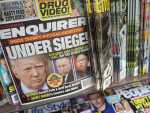 The National Enquirer is being sold to the former head of the airport newsstand company Hudson News following a rocky year in which the tabloid was accused of burying stories that could have hurt Donald Trump's 2016 presidential campaign.
Mainstream retailers are leaping into the world of products like skin creams and oils that tout such benefits as reducing anxiety and helping you sleep. The key ingredient? CBD, or cannabidiol, a compound derived from hemp and marijuana.
Toothpaste delivered in two days is convenient, but not so great for the environment.
Sequential Brands Group, which bought the Martha Stewart brand nearly four years ago for about $353 million, said Tuesday that it is selling it to Marquee Brands for about $175 million.
Godiva is looking beyond its iconic gold gift box of chocolates. The Belgium confectioner is rolling out 2,000 cafes over the next six years.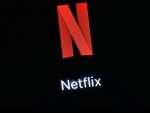 Netflix kicked off the year with the biggest subscriber gains in the history of its video-streaming service, but it still managed to disappoint investors by forecasting a springtime slowdown.
Fast food franchise Chick-fil-A got called out again over the weekend for its anti-LGBTQ antics... this time by protestors who flashed signs from a Zamboni at a Cincinnati hockey game.